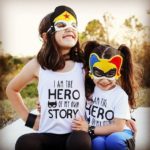 Please read the FAQ below before applying!
Visit the September Show Application here.
The October/November/December application will be available soon. Subscribe to our newsletter in the sidebar to be notified immediately. 
---
FAQ
Are you ready to apply to Pop-Up Raleigh Market? Let's figure that out.
Read this page completely before proceeding.
Note, you will need a Tax ID to participate in the show.
Our upcoming show dates can be found on the show dates page. To receive further application updates, subscribe to our newsletter in the sidebar.
How can I apply? 
To apply to Pop-Up Raleigh you'll need to completely fill out our application. When we have received your application you will get an acknowledgement email with a Paypal link for the appropriate application fee.
We will review all applications within TWO WEEKS of receiving this payment. If you have not heard back from us 14 days after you've paid the application fee, please contact us at popupraleighNC@gmail.com. Please, do not email us before the 14 days have passed. We are carefully reviewing your application.
We can answer questions about the show via messages on facebook or you can email us your questions at popupraleigh NC @gmail . com.
Some FAQs-more info is on the application.
When is set up? Set up begins at 10 am. The Trophy Taproom and bathrooms are open at NOON.  The show hours are 12-5. All vendors are required to be set up from 12-5. We do not permit early break down. Please DO NOT break your booth down in any visible way before 5pm, no matter what your day is like.
What about food trucks? We love new trucks at Pop-Up! Email the fine folks at TrophyMaywood @ gmail . com to get your truck on the schedule.
What are the booth sizes and prices?
Indoor regular spaces are 5′ deep x 8′ wide space $50
Indoor large spaces are 10′ deep x 8′ wide space $80
Outdoor booths are 10'x10′ $60
Outdoor truck/camper spaces are available at $85 each
Power is available for a small fee. We do not provide tables, rolling racks, extension cords or a house elf to set up your space.
Must I have a tax I.D to participate?  Yes. You must have a valid state tax I.D. to participate in our market. This is a legal requirement from the NCDOR and we cannot make an exception.
Who reviews the applications? Tracey Johnson and Cynthia Deis, the Pop-Up Raleigh duo.