We are so excited to announce our Artisan Sponsors for 2018. New to the market this year, the Artisan Sponsorships allow us to form stronger partnerships with select artisans who help us create the experience of Pop-Up every month. These artists are not only talented creatives, they are also have built great businesses with loyal customers who sing their praises. We'll be telling you more about our Artisan Sponsors as the year progresses, but keep reading for a gallery of photos of their work and links to their websites.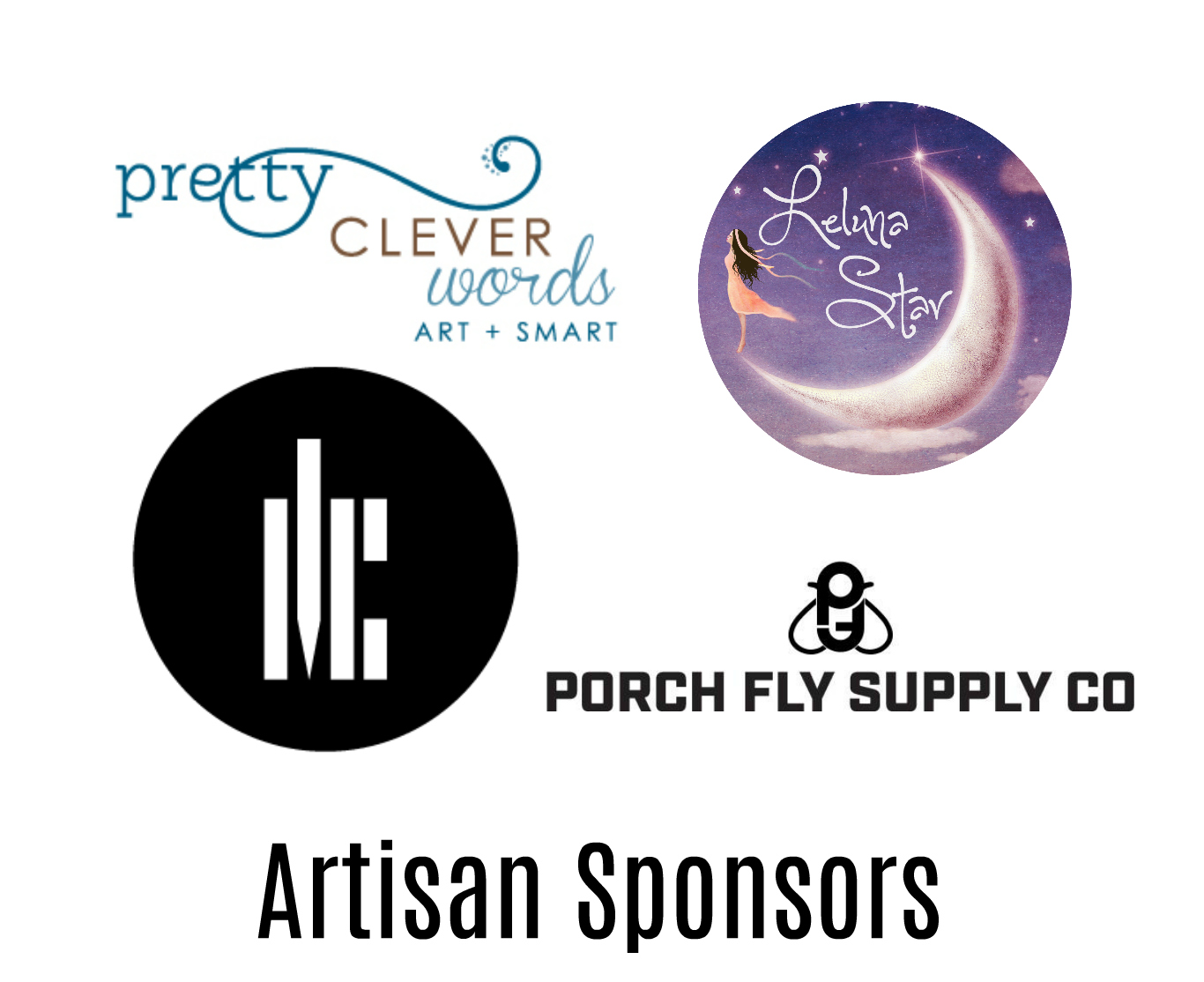 Leluna Star is the creation of Leah Mancini. Her designs feature bright colors and a focus on encouraging imagination and play for children and adults. From busy books and finger puppets to masks and keychains, you'll find a memory.
Modique Couture designed and knitted by Eris Swanstrom, sweaters, hats and accessories from Modique are created on vintage knitting machines with luxury yarns and a beautiful color palette.
Porch Fly Supply Company focuses on Southern-themed tees and candles designed by Joshua Gruder and Bryant Szabo. With designs that speak to an in-the-know local and high quality printing, their work is seen all around the South.
Pretty Clever Words, art+smart sarcastic, silly and often NSFW, the work of Laura Kasperlik is funny enough that you will laugh out loud. From tote bags, to tees and printed art for the walls, all with a bit of sarcasm and feminism.